Hours of operation : Monday 8 am to Friday 5pm

WE ARE FOLLOWING CDC RECOMMENDATIONS FOR COVID
CONTACT US WITH ANY CONCERNS OR QUESTIONS
Welcome to George Riggin specialty.
We have been in business since 2006. With over 60 yrs combined experience. If you want friendly service for a fair price; you've come to the right place. Our dedicated staff can perform the smallest repair, like light bulbs, tires, alignments, and brakes; to the largest, like engine upgrades and diagnosis for all your fault lights on dash.
We offer services on all major car lines; specializing in Porsche, Saab, Audi, Mercedes-Benz, BMW, Jaguar, Volvo, Volkswagen and many Italian marquees.
We are an APR dealer as well, for Volkswagen, Audi, and Porsche.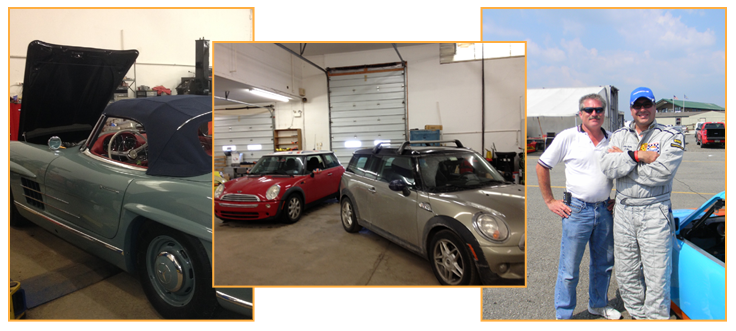 We accept: cash, personal checks, master card, visa, and discover.
Don't forget about your yearly state/emission inspections!!! We are a licensed inspection shop as well.
We look forward to helping you soon. Call or email today for your appointment.
724-473-8575
Take care and thanks for visiting GR Specialty.
430 Harmony Way
Harmony, Pa 16037